As small businesses, nonprofits and arts organizations have felt the devastating economic impact of the global pandemic, we know some of Media Salad's most valued clients have struggled to keep their doors open.
That's why we were extremely pleased when we were able to help Renee Schofield, chief executive officer of Ketchikan, Alaska-based TSS – The Safety Specialists, innovate to support her company at such an incredibly challenging time.
Renee, a certified safety specialist, entrepreneur and long-time business leader in Ketchikan, is never afraid to think outside the box. Her longstanding reputation as someone always ready to support her neighbors and city is why she heard quickly about potential and available Coronavirus Aid, Relief and Economic Security (CARES) Act funding through the City of Ketchikan.
Renee sprang into action and came up with a proposal to partner with the City to develop workplace training on prevention strategies for COVID-19. According to the plan, TSS would put together a course, and the City of Ketchikan would provide scholarships for the first 150 area business people to register. Then, the City would pass the tuition-equivalent in CARES Act funding to TSS. The deadline was tight: a certain number of people had to be enrolled for the course so funding could be allocated before the end of 2020.
Once the plan was approved, Media Salad quickly got to work. Our team built an interactive, user-friendly, online course with Sensei LMS. Sensei integrates seamlessly with TSS' website (also developed by Media Salad), allowing students to register and pay online for the course, log in at their convenience, take the training and complete quizzes to assess their knowledge – all from their home or work computer at times of their choosing.
TSS introduced COVID Clean, Taking Care of Business in November. The training is designed to help workplaces gain a full understanding of safety issues related to the coronavirus and develop the protocols needed to mitigate the risk of transmission. Upon completion, students receive a certificate and decal from TSS that can be posted in their place of business to show their company is committed to the highest health and safety standards.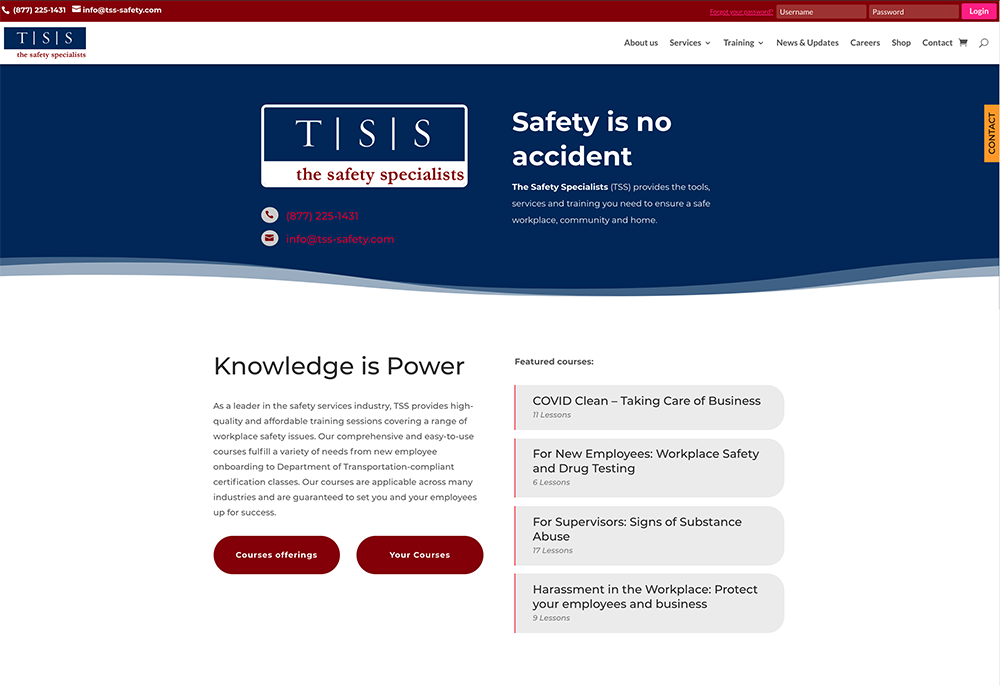 By the deadline for CARES Act funding in December, more than 100 students from Ketchikan completed the course. It also continues to be a revenue-building opportunity for TSS as more organizations and companies outside of Ketchikan purchase the training.
Developing COVID Clean with Media Salad "helped with the survival of our small business and allowed our certified safety specialists to give back by doing what we love: Using our expertise to help communities and workplaces stay safe," Renee said.
Meanwhile, Ketchikan businesses that are COVID Clean-certified benefit by having the knowledge and skills to keep their employees and clients safe. They also can feel prepared to welcome tourism back to their corner of Alaska with the warmer weather and inspire trust in visitors that Ketchikan businesses care about safety.
If you are interested in sharing your expertise while earning additional revenue through the development of an online learning program, please contact us.