About us
We stay nimble in today's markets because of our network of experts. Get to know us.
Media Salad's key principals are: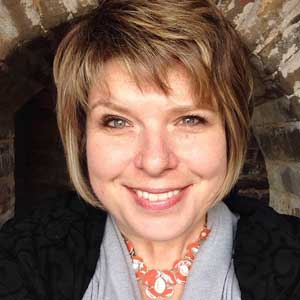 Christine Tatum
Chief Executive Officer
Christine Tatum was among the world's first journalists to work simultaneously in print, broadcast and online media. Her professional stops include staff reporting for the Chicago Tribune, The Denver Post, the (Arlington Heights, Ill.) Daily Herald and the (Greensboro, N.C.) News & Record. Her work also has appeared in The Wall Street Journal and New York Times. Christine's reporting on business and technology has won honors from the Society of American Business Editors and Writers, the Society of Professional Journalists and the Colorado chapter of the National Association of Black Journalists. The American Arab Journalists Association lauded her "stubborn defense of free speech" in 2011.
Indeed, Christine has devoted a great part of her career to advocating for freedom of expression and an unfettered press. She has been honored to teach concepts in responsible journalism around the world at the invitation of the United States Department of State and more than two dozen colleges and universities. In 2006-07, she was the sixth woman in 100 years to be elected national president of the Society of Professional Journalists, one of the United States' largest and oldest journalism organizations with nearly 10,000 members and a multimillion-dollar budget during her tenure.
Christine left daily newspapers to build a team of savvy researchers and communicators to serve companies and nonprofit organizations of all sizes and industry sectors. She founded Media Salad in 2009, and is honored to have assisted with an array of internal business communications projects that have helped tens of thousands of employees worldwide collaborate, innovate, strategize, close multimillion-dollar business deals and find what they need when they need it to do their jobs with greater efficiency and efficacy. Christine is especially passionate about developing and producing dynamic internal business communications, including Intranets, news briefings, and online learning platforms.
When she's not making Media Salad, Christine collaborates with her physician-researcher husband to produce communications designed to educate and inform the public about substance abuse and addiction and aspects of mental health. They are the co-authors of Clearing the Haze: Helping Families Face Teen Addiction (2015, Rowman & Littlefield).
Christine is also a very proud mommy of two children. "Christie Tatum is one of the most forward-thinking journalists and leaders I've worked with," says Molly McDonough, former editor and publisher of the ABA Journal. "She embraces change and is especially adept at seeing the big picture, making connections and leveraging resources."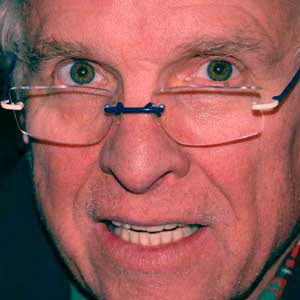 David Downes
Vice President of Business Development
Media Salad often works with companies that are exploring new markets and new directions. Sometimes their projects require additional strategic resources or business consulting. David Downes is a senior executive highly experienced in business development, strategic sales and marketing, general management and profit and loss responsibility.
He has helped launch startups and has presided over large companies. Mr. Downes has formerly served as vice president and general manager of market information products for US West, general manager of manufacturing and editorial technology for Time Inc. Magazines and as director of new business development for Time Warner Cable.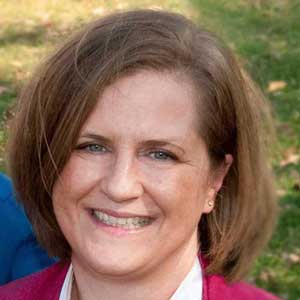 Evelyne Girardet
Senior Content Editor
Evelyne is a communications and marketing specialist based in North Carolina. Before moving south, she served for more than 16 years as the associate director of communications at Latin School of Chicago, one of that city's top private schools.
Evelyne is passionate about helping organizations stay true to their mission and promote their programs, goods and services by developing strategic messaging for digital and print media. She has extensive experience producing an array of marketing materials, including magazines, annual reports and email digests.
Evelyne began her career as a journalist, working for The Nation Newspaper in Bangkok, the City News Bureau of Chicago, the Chicago Tribune and the Associated Press. During her years as a reporter, she covered topics ranging from deforestation and human trafficking in Thailand, to the Chicago Public Schools, the Chicago Police Department, and federal and criminal courts.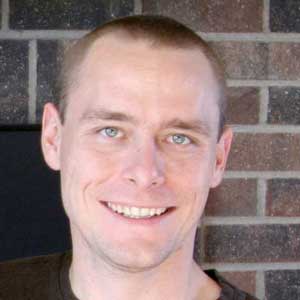 Dusty Candland
Director of Technology Development
Dusty is a software developer who is passionate about helping early-stage companies build smart and solid tech foundations that enable them to innovate freely. He has worked with an array of successful startups, including Colorado venture capital firm eonBusiness Corp., and GoToast, an advertising and marketing toolset for search-engine marketing and pay-per-click management that ultimately was acquired by Microsoft in 2007.
Dusty and Media Salad operate a joint venture, WP Support HQ, to ensure Media Salad's clients don't have to worry about website maintenance and are always equipped to advance their business strategies online.
"Dusty is probably the most talented and intelligent developer that I have ever encountered," says Scott Sullivan, a team leader at Google. "He has a tremendous ability to really understand the requirements from the business side of the fence. I honestly do not think that you could get a more talented developer than Dusty on your team."
"Dusty is one of the smartest people I have worked with," said Venkat Srikumar, a senior software engineering leader at Microsoft. "He keeps himself updated with the best in technology and has a pioneering spirit. He has the ability to break complex projects into easy-to-understand code, which makes him invaluable in any project."