STARTUPS & SMALL BUSINESSES
We soooooo understand where you're coming from.
Media Salad was a startup, too.
And we have never wavered from our commitment to help early-stage companies have the foundational marketing and communications strategy, processes, materials and digital tools they need to grow business well and for many years.
Our team works alongside entrepreneurs to understand their vision, mission and sales goals. We certainly understand how to work with their often-limited budgets and resources to create affordable, effective and sustainable communications and to provide them with market information that helps them make smart business decisions.
Media Salad team members often work on site to help small-biz clients train in-house staff. For other companies, we serve as an outsourced, full-service marketing department.
Content: Making mobile simple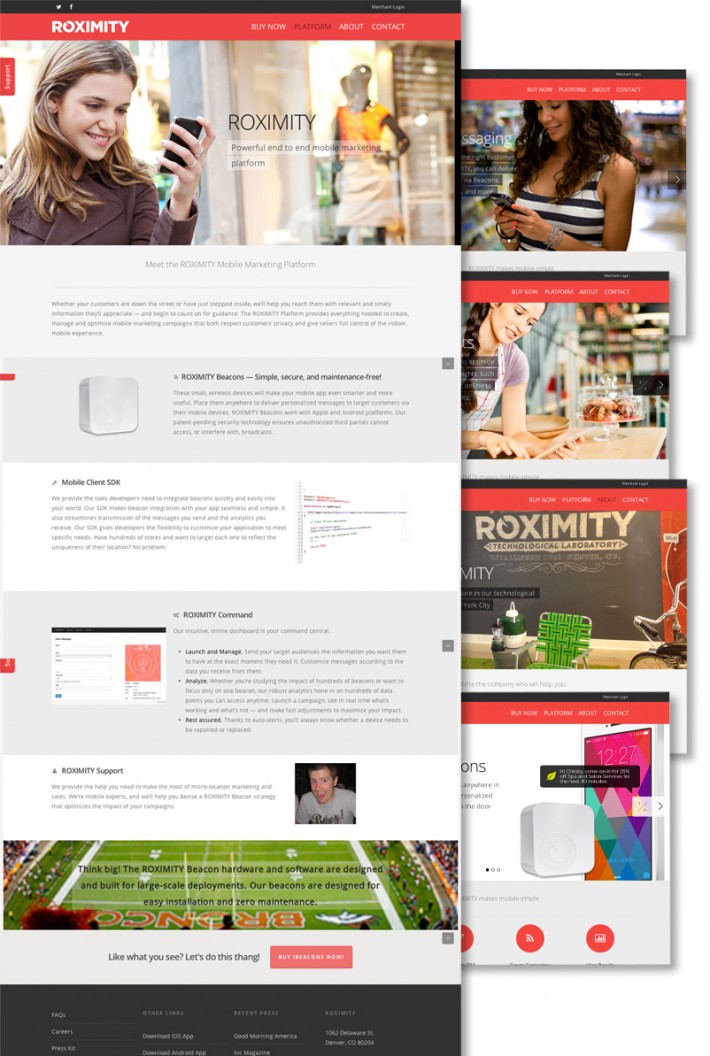 With offices in Denver and New York City, Roximity is a young and rapidly expanding mobile technology company that builds wireless systems designed to help businesses interact with their customers in more personal, relevant and timely ways.
The company turned to Media Salad's tech-savvy writers and editors for help with the development of a clear, crisp — and even fun — website.
Now, Roximity's sophisticated beacon technology is made simple on a vibrant site that reinforces the speed and ease with which the company's products and services can be deployed and managed.