This week, Sound of the Rockies, Colorado's premier men's a cappella chorus, takes the stage for its annual Christmas show at the University of Denver's Newman Center for the Performing Arts.
With a reputation for providing world-class entertainment, the ensemble of more than 100 singers – all unpaid volunteers – has many loyal fans for whom the event is a favorite holiday tradition every year.
But putting on an exceptional production is costly, and to break even, Sound of the Rockies, a nonprofit organization, needs to reach beyond its devoted fanbase to fill every seat in the house at the Newman Center.
This is where Media Salad comes in. Since 2018, our team has partnered with the chorus to grow its audience and membership and to promote the three shows it stages each performance season. The organization's budget is tight, but limited resources don't have to mean a lack of sophistication in marketing efforts. Media Salad excels at finding creative solutions to help our clients get the most for their marketing dollars.
The show's promotional campaign began in late August with the development of a professionally designed look for "The Secret of Christmas." By September, Media Salad created two website landing pages (linked to an online box office), one promoting 2019-20 season subscriptions and the other The Secret of Christmas.


In October, our team developed event flyers, social media banners and graphics, and event-specific email templates. The attention-grabbing design work was complemented by strategic content creation for the Sound of the Rockies website, email marketing, budget-friendly advertising opportunities, blogs and social media.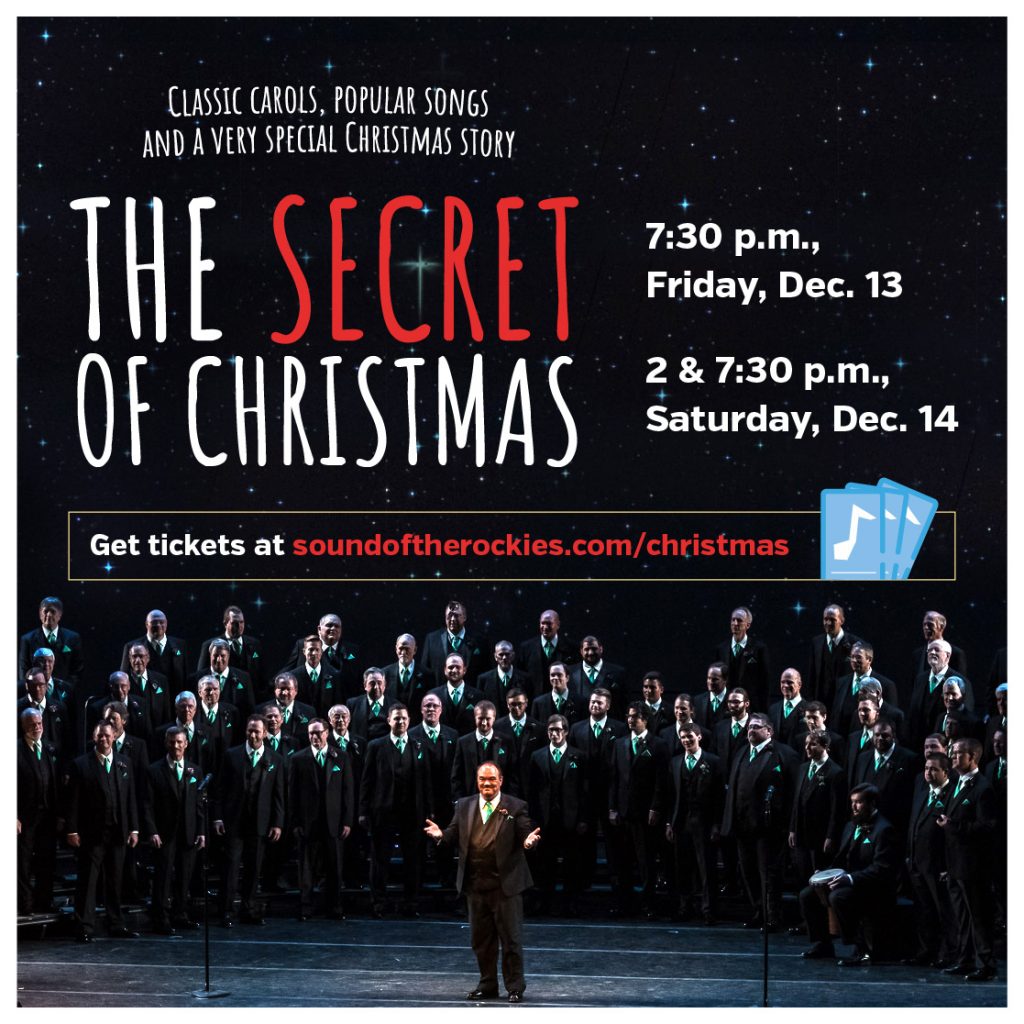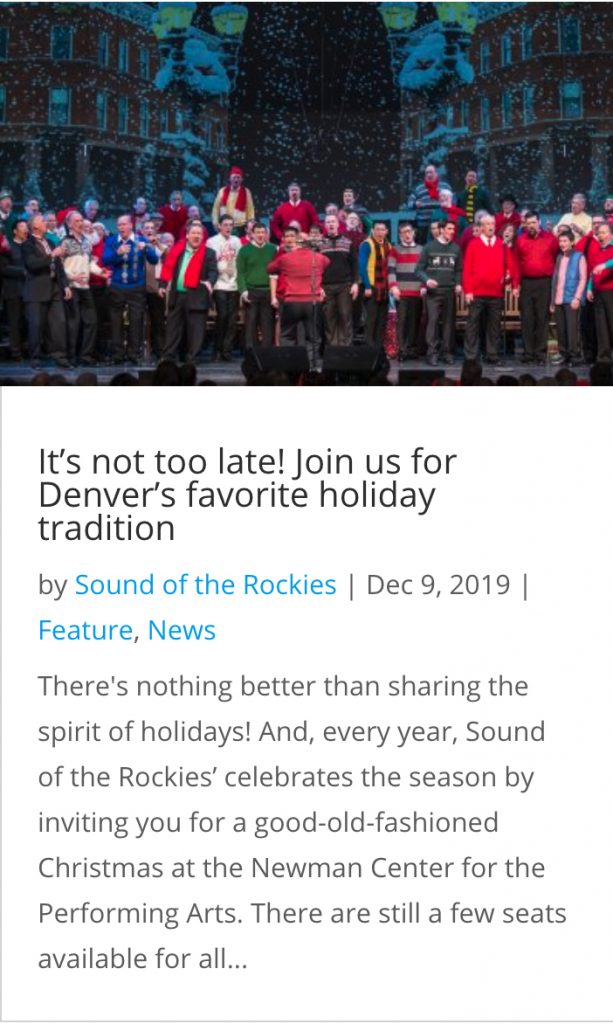 In addition to Media Salad's work, Sound of the Rockies relies heavily on its members, friends and family to promote its event via word-of-mouth. Ensuring the chorus' supporters have the promotional materials in hand they need allows Sound of the Rockies to take full advantage of this extended network – at no cost. To discover new audiences beyond our reach, the Media Salad team collaborated with the chorus to make strategic investments in paid advertising on Facebook and Instagram.
Media Salad is happy to help Sound of the Rockies share its beautiful gift of song with the Colorado community. If you live in the Denver area and want to be treated to a good, old-fashioned holiday celebration, this Friday, December 13, and Saturday, December 14, there are still a few seats available. But don't delay. Purchase your tickets today at soundoftherockies.com/christmas.
Up Next? Check out Sound of the Rockies' Singing Valentines!