We're based in Colorado, a state that is seeing sharp spikes in homeless people, many struggling with addiction and/or mental illness.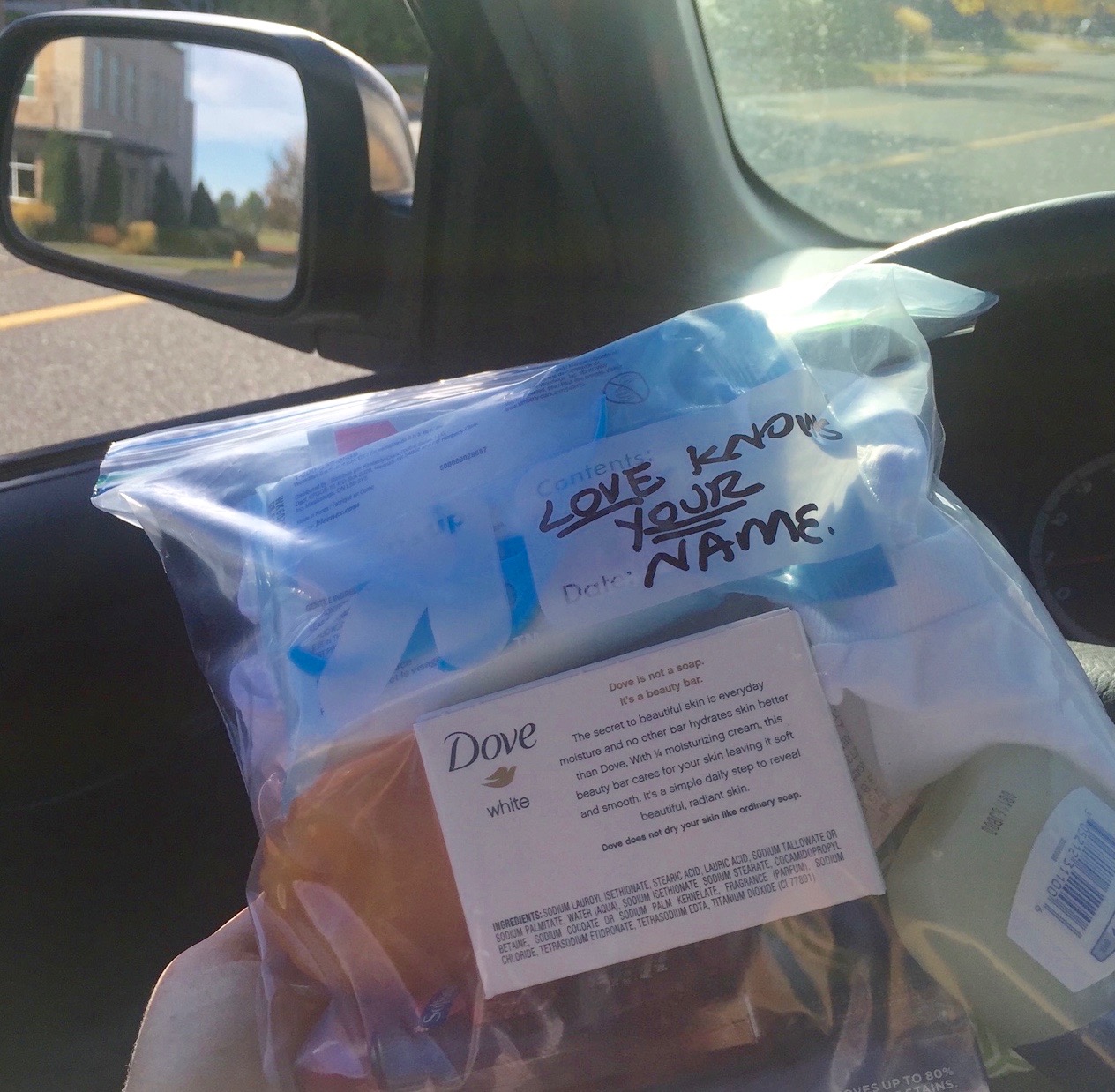 So, our team members and many friends of our company have become expert bargain hunters who fill gallon-size, re-sealable, plastic bags to give to people we encounter. We prepare separate bags for men and women. Here's this year's packing list. If you have ideas about what else we should include in what we call our "Bags of Hope," please share them with us.
For men:
White undershirt, size large
1 pair black socks
1 pair white athletic socks
For women:
1 pair black socks
1 soft, knit scarf (not long, covers only head or neck)
1 travel box of three tampons
A half dozen bobby pins
A half dozen coated ponytail holders
For everyone:
Travel-size shampoo, Vaseline, toothpaste, lotion and Kleenex
Toothbrush
6-8 flossers
1 package of Wet Wipes
1 washcloth
1 packet of dry soup mix
1-2 packets of individual Lemonade powder
1 box of Craisins or raisins
1 plastic cup of orange slices
1 small bag of nuts (for protein)
1 small bag of beef jerky (ditto)
1-2 sheets of Band-Aids
Hand and foot warmers
Chapstick
Breath mints
Sunscreen
Water bottle
Plastic comb
Denver-based Media Salad, Inc., is a different kind of communications company. We invite you to learn more about how we help people build authentic and meaningful relationships.